[vc_section][vc_row][vc_column][vc_column_text]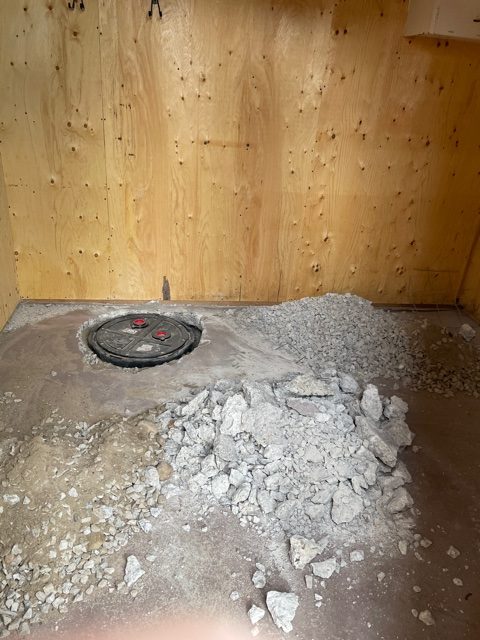 People tend to spend more money on making more assets as compared to maintaining and taking care of the previous ones. Home maintenance is usually not given attention unless the situation worsens and the owner is supposed to pay a significant amount of money. We need to spend proper time on maintenance to avoid significant financial loss.
Just like many other home maintenance-related things, people do not understand the benefits of installing a Sump Pump. Home flooding is one of the biggest problems that Canadians face many times in a year and consequently lose money. Installing a Sump Pump can be very helpful in such circumstances.
Basically, a Sump Pump is an electrical instrument designed to protect a house from devastating floods. When installed in a crawl space or basement, it removes excess water. Other than being installed, a pump may occasionally need repair or maintenance. That's why we as a sump pump service Collingwood are here to offer our professional services to assist you out.
What is a Sump Pump and How Does It Work?
Installed in a basement or crawlspace, a sump pump basically removes excess water and thus saves a home from potential damage caused by flooding and other related issues. In other words, a sump pump can save you from enormous repair costs and structural damages left behind by basement flooding.
There are two major types of sump pumps i.e. Submersible and Pedestal pumps. Comparatively, a submersible pump is an ideal solution for houses that often encounter basement flooding issues. The reason is that they are totally submerged in the water basin that ultimately results in less noise and saving some space.
A pump sump is basically a naturally constructed pit curved below the main surface of a basement floor. It is equipped with valves that are there to detect rising levels of water. Sump pumps automatically remove excessive water and thus eliminates the flooding issue. Water is carried away using a discharge line known as effluent.
Major Benefits of Having a Sump Pump in Your Home
There are several benefits of installing a sump pump in your house. It can save you a significant amount of money caused due to the damages by flooding of water in the basement. It is a studied fact that almost sixty percent of homeowners encounter moisture problems caused by the flooding of water. Moisture problems ultimately increase the likeliness of mold and mildew growth Installing a sump pump can be truly helpful in order to avoid such situations.
Some major benefits of having a sump pump in a house are listed below:
Prevents flooding of water in the basement caused by rain or any other natural phenomenon.
By keeping the basement dry, it decreases the likelihood of pesky mold and mildew growth.
Massive growth in insect and pest infestations can be expected because of water flooding. However, by using a sump pump, one can prevent this situation from happening.
It keeps electrical appliances safe which can be damaged by standing water.
By reducing humidity levels, it improves indoor air quality.
5 Signs That it's Time to Call the Sump Pump Repair & Maintenance Service
Just like all other electrical appliances, your  pump may need occasional maintenance and care. However, it has been noted that people do not usually care about them until something  happens. Here are the five signs that you need to know so that you can call to get sump pump repair and maintenance service at the right time.
Sump Flooding: Flooding of the sump and surrounding areas is the most obvious sign that indicates to call repair & maintenance service as soon as possible. A flooded sump may occur because of the flawed design or damaged pump.
It Makes Strange sounds: It is very uncommon and rare for the pump to make strange and weird  sounds, so if you are regularly hear  strange sounds coming out of the  pump, it means that there is something wrong with it. Immediately seek professional assistance in case it ever happens again.
Cold Weather Freeze-ups: If you are living in a cold area, then protect your pump from freezing in cold weather. If your Pump is not insulated, then the pump may get damaged. In case of a damaged pump, leakage may occur which you definitely do not want.
Running at the wrong time: Instead of running at the right time when needed, if your  pump is automatically turning on/off then it is the sign that it needs to be repaired. It may occur because of the position of the float switch, incorrectly sized pump, improper installation, or lack of maintenance.
No water in Sump pit: If your  pump is running but there is no water in the pit, it indicates that something is wrong with it. The main possible reason can be that pit is not properly connected with the drainage system.
Seek help from emergency plumber Collingwood if you are noticing any of the above-mentioned signs.
Why is Regular Sump Pump Service So Important?
It is very important to regularly maintain your Pump to get maximum efficiency. House owners need to give enough attention to the  Pump. Otherwise, they might end up paying a massive amount of money later. Regular  pump service can cause several benefits such as:
Regular  pump service greatly enhances reliability. In other words, it increases the probability that your  pump will operate properly in dire circumstances.
It is very necessary to clean debris and contaminants which may collect in the sump pump with the passage of time. If not done properly, it may cost you some structural damages and financial loss.
The pump needs to be operated on maximum efficiency to get better results. Regular service enhances the efficiency of a  pump.
It can surely increase the life expectancy of a sump pump.
Careful maintenance of the pump eliminates the worries of unpleasant odors, ruined lawns, and flooded basements.
Trust Drain Right Now for Your Sump Pump Installation, Maintenance & Repair Needs in Collingwood
Until now, after reading the advantages and benefits of a sump pump, you might have realized the worth of installing it. Being an important instrument for house care, proper maintenance and regular service of a pump is also very necessary. However, if you are facing trouble in finding a professional plumber Collingwood, Ontario, then seek help from "Drain Right Now" who is trustworthy and reliable.
We offer one of the best plumbing and sump pump services in Collingwood Ontario and all surrounding areas. A rating of 99% at the Homestars indicates that we are very much liked and appreciated.. Feel free to contact us whenever you require professional and trustworthy assistance in related areas.
Why Choose us:
Fast Response Time
Available 24/7
Highly experienced and trained team
Highly Recommended Service
No Hidden Fees
Emergency service
years of experience
Licensed plumbers
100 % customer satisfaction
Frequently Asked Questions
Can sump pumps be repaired?
Yes, sump pumps can be repaired. Just like all electrical instruments, they also need regular service & maintenance. Seek help from professionals to repair your sump pump.
How many years does a pump last?
A sump pump lasts for many years based on the usage and regular service & maintenance. Their average life expectancy is ten years.
Is sump pump failure covered by homeowners insurance?
Water overflow may occur if the sump pump ever fails to do its job due to any reason. Unfortunately, homeowners insurance does not cover the damages caused by it.
Is it hard to replace a sump pump?
Replacing a pump is not that hard and daunting as many individuals consider it. A matter of fact is that it is a very simple and DIY job. However, if the problem is complex and out of your mind, then calling a professional service would be very helpful.[/vc_column_text][/vc_column][/vc_row][/vc_section]