Well Pumps and Pressure Tanks
Well Pumps – Whether you just had a well drilled, and require a complete new well pump system installed, have low water pressure or have no water at all, call Drain Right Now Inc. … right now! Our plumbers and well technicians provide expert well water pump diagnostics, repairs and installations to ALL well pump systems. We work closely with and are licensed vendors for all the major pump manufacturers, and are fully licensed with the Ministry of Environment. For new installations, we design, size and install the entire new well system to meet your needs and demands. Piping, wires and the excavation for each, right from the well to the mechanical room in the home, we do it ALL! Just a handful of the products and services we provide for your well are:
Pressure Tanks– A pressure tank is a integral part of your well system. Well pumps and pressure tanks work hand in hand. If your pressure tank fails, it will significantly shorten the lifespan of your pump, no matter what type of pump you have. Pressurized well tanks extend the lifespan of your well pump by preventing rapid on/off cycling (short cycling) and maintain relatively steady pressure throughout the home. Also, a properly sized pressure tank ensures your water needs and demands are met. Call Drain Right Now Inc. today to discuss any questions or concerns you may have with your pressure tank.
Well Pumps and Pressure Tanks
Request Our Team For Your Next Project.
Your
Best Choice


For Plumbing
Services
We're always punctual when you schedule a plumber. Our workers handle every job with a high level of professionalism.
We pride ourselves in providing the best plumbing service, at the best prices for a plumber, using products supplied by some of the leading brand name plumbing accessory manufacturers in the industry.
No matter the time or place, we're on hand to offer plumbing repairs to residential and commercial customers throughout Barrie. At Drain Right Now, we know that plumbing issues tend to pop up at the most inconvenient of times.
We offer a free plumbing inspection for residential customers, and our team is available to assist you with any emergency work that your place may require.
Reviews From Valued Customers
You really did save the day!
They Always Offer Excellent Quality and Excellent Value
Summary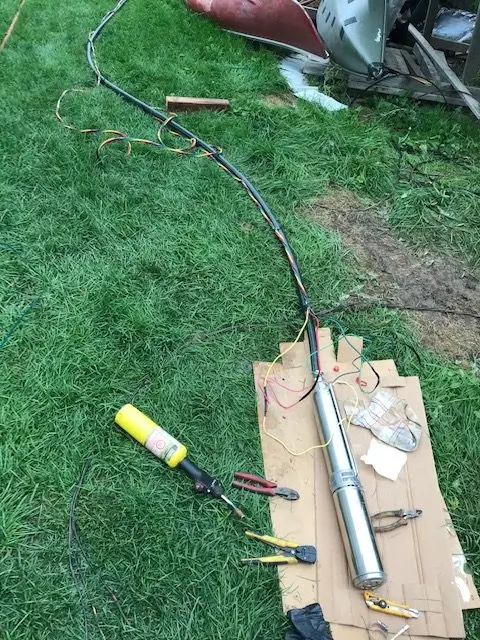 Service Type
Provider Name
Drain Right Now Inc
,
Telephone No.705-309-0758
Area
Description
Well Pumps and Pressure Tanks Installation and repair in Simcoe County, Muskoka and surrounding areas