Backflow & Crossflow Connection Prevention
As our towns and cities continue to grow at breakneck pace, factories operating 'round the clock to keep up with the demand for the items we use everyday and new restaurants opening on every corner block at every turn, water backflow and cross connection is becoming a ever growing concern. 
Backflow is the flow of water from a high to a low-pressure area. It happens when there is a drop in pressure in the water distribution side (ie: city water supply) forcing possibly contaminated water from the private side into the potable city water supply.
A cross connection is any actual or potential connection between a potable water supply and any source of chemical, pollution or contamination. (ie: a hose left in a bucket of chemicals)
Backflow prevention stops the backflow/cross connection of possibly contaminated water from a private water system (ie: homes, business', restaurants etc.) from entering into the potable city water supply.
Unfortunately, at this time it is not federally nor even provincially mandated, rather the programs are based on a township-by-township, city-by-city basis.  So depending on where your business operates, you may or may not be subject to these new backflow codes.
Drain Right Now Inc. is fully licensed and insured to survey, install, and test backflow devices in most of the towns and cities in Simcoe and Muskoka.  If you have recently received a notice from your city hall requesting a backflow cross-connection survey, we are happy to guide you through the entire process… so don't delay, call Drain Right Now today!
Backflow & Crossflow Connection Prevention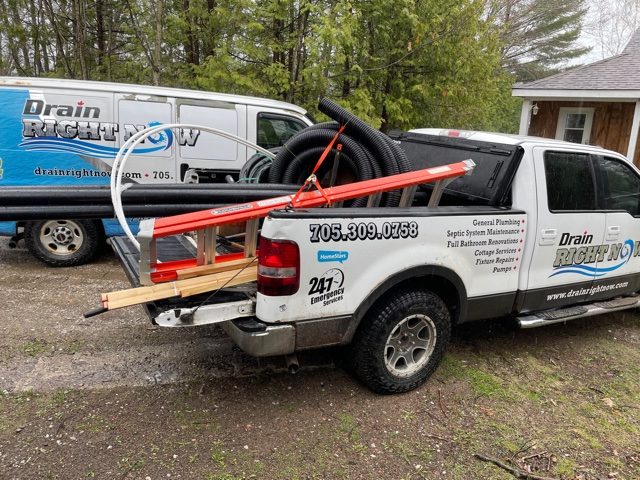 When a job requires the advice of a knowledgeable Barrie area plumbing contractor, the professionals at Drain Right Now are here to assist you with all you plumbing service needs see our list of services below.
Request Our Team For Your Next Project.