General Plumbing, Fixture Repairs and Renovations
General, Emergency Plumbing and Fixture Repairs – We know finding a dependable, reliable plumber, especially in an emergency situation can be difficult and stressful. Call Drain Right Now Inc…. right now! We will dispatch one of our prompt, courteous and knowledgeable plumbers, in most cases same day, to take care of your plumbing problem. We will assess the problem, give you an estimate for the work that needs done upfront before ANY work starts so you'll know exactly what your paying. Once the pricing is approved, we will get the work done quickly and efficiently… and most importantly… we get the job done right the first time! We are on call 24 hours a day 7 days a week to look after any and all of your plumbing needs. We pride ourselves in providing the best plumbing service, at the best possible prices, using the best products supplied by the leading brand names in the plumbing industry. Whether you have a emergency or just would like to update any part of your plumbing system in your home or business, Drain Right Now Inc. should be you first call. We are happy to offer repairs or replacements, but not limited to:
At the end of every service call, we are happy to offer a complete and complimentary plumbing home inspection check list to try and catch any issues you may have overlooked before they progress into bigger problems.
Renovations and New Construction – Drain Right Now Inc. offers plumbing services for DIY renovations or full renovation projects. We work with reputable contractors to ensure the job is completed on time and budget. We specialize in custom plumbing for washrooms and laundry rooms in new areas without water or drain hook ups. We also provide plumbing quotes for custom home builds. Call Drain Right Now Inc. today to bring your renovation dreams to life!
General Plumbing, Fixture Repairs and Renovations
Request Our Team For Your Next Project.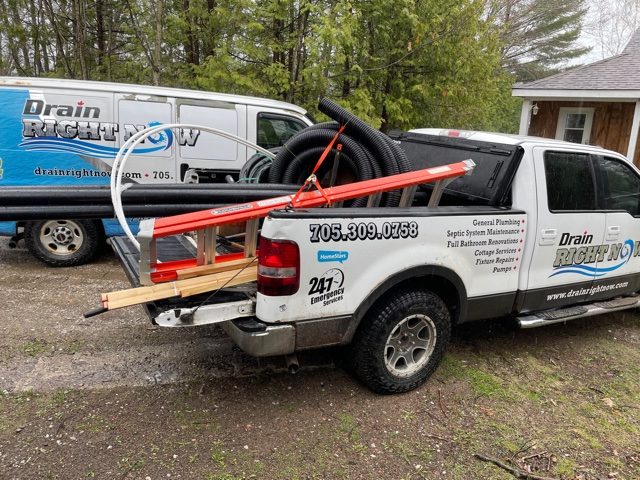 When a job requires the advice of a knowledgeable Barrie area plumbing contractor, the professionals at Drain Right Now are here to assist you with all you plumbing service needs see our list of services below.