Need well drilling or well refurbishment and rehabilitation services? Drain Right Now Inc. is proud to announce we now offer residential water well drilling aswell as well refurbishment and rehabilitation. With our drilling rig, we are able to get into harder-to-access areas that a lot of other well drilling contractors can't get their trucks/rigs into. Our rig is trailer mounted, if you can get an F150 pickup truck to the site, we can drill your well. 
This saves time and money by not having to call in arborists to remove trees with their trunks and roots, or also having to call in specialized horizontal directional drillers for unique situations. We will find the optimal location for your well, take care of all the paperwork and provide you with a sample of the water. We have the ability to drill up to 500' feet, which is more than sufficient for residential water wells in Ontario. 
We also offer complete bacterial and mineral tests and recommend the appropriate filtration equipment. Once the well is completed we will design and size the pump and pressure tank to meet all of your water needs and demands. Call Drain Right Now Inc. to discuss your well drilling or well refurbishment and rehabilitation needs today!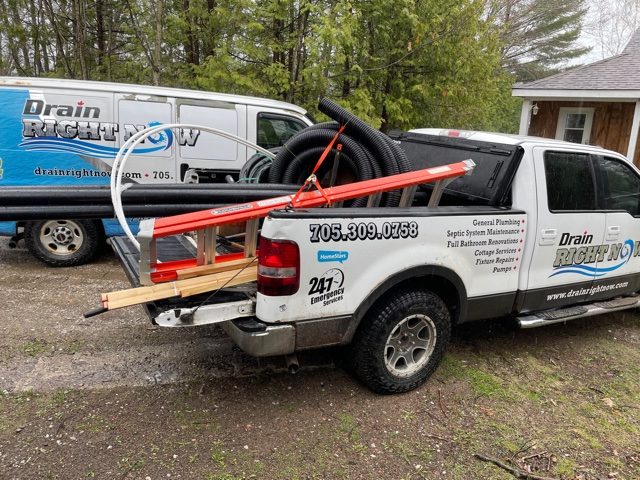 When a job requires the advice of a knowledgeable Barrie area plumbing contractor, the professionals at Drain Right Now are here to assist you with all you plumbing service needs see our list of services below.
Request Our Team For Your Next Project.
Summary

Service Type
Provider Name
Drain Right Now Inc
,
Barrie
,
Ontario
-
Telephone No.705-309-0758
Area
Description
Get expert residential well drilling services. We handle everything from location finding to water testing get our help in Simcoe County, Muskoka and surrounding areas